Location
Pitampura (Corporate Office)
1st Floor,
47, Nishant Kunj,
Main Pitampura Road,
New Delhi

Near Kohat Enclave Metro Station
(Exit from Gate # 2)
(Opposite Pillar 337)

What our students say
Manish Sundriyal

Review:

My view towards programming has totally changed. It was a wonderful experience. Our Instructor was Deepak Bhaiya ( yes bhaiya, that's what we call inCB), he explain one of the most difficult topics in most simple manner. Apart from what I have learnt from him(which was very awesome) , he used share his interview experiences with us, which will definitely help us in future.

5

Divyam Shah

Review:

Coding Blocks is a very good institute imparting programming knowledge. I took a course in C++ (Launchpad :) ).The course curriculum was very interesting and challenging at the same time . The place is awesome for anyone who wishes to learn programming . The content was crisp and of high quality . Starting from the basics , we reached upto semi advanced level . The teaching was awesome.

5

Gagan Bhayana

Review:

Coding Blocks is like foundation for you career. The content of its courses are well planned and the awesome faculty makes it much easier for the students from any background to understand whatever they are taught. I joined Algo++ course at Dwarka center under the guidance of Deepak sir and surely it was the best decision for me to take.

5

Rishabh Khanna

Review:

When i was watching "Dear Zindagi", i could relate Sharukh Khan to Arnav Bhaiya. The way Sharukh Khan was giving life lessons to Aliya Bhatt, in the same way Arnav Bhaiya will give coding life lessons which will guide you throughout your code life.

5
Varun Kohli

Co-Founder and CEO
Varun Kohli

Co-Founder and CEO
Varun has been associated with the Software industry for more than 12 years & is considered an expert in the EdTech space. He has worked on multiple large scale applications and has piloted several Startups. He now dedicates his energy and experience to the design of Programs & business in Coding Blocks.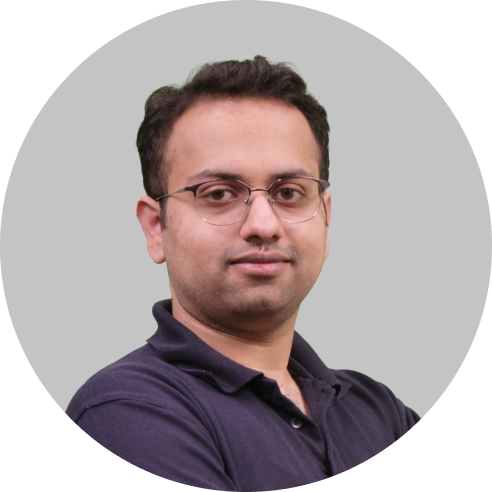 Kartik Mathur

Founding Member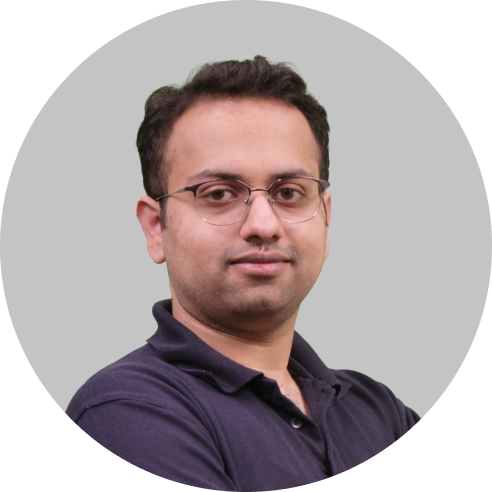 Kartik Mathur

Founding Member
Kartik Mathur is an NSIT graduate and extremely popular amongst his students for his engaging ways of teaching. His students are topping the charts in cracking Interviews across Top Tech and Product companies around the world with whooping packages. He is a Competitive programmer, a full stack Web developer and also contributes to many Start-ups in India and abroad. Known for his humour and memes, he can be usually located in Coding Blocks during the day or Starbucks in the evening.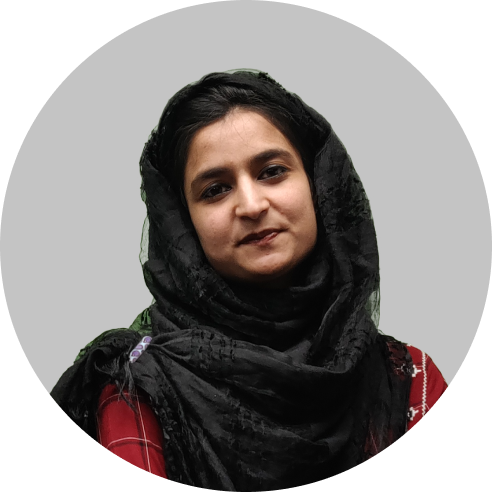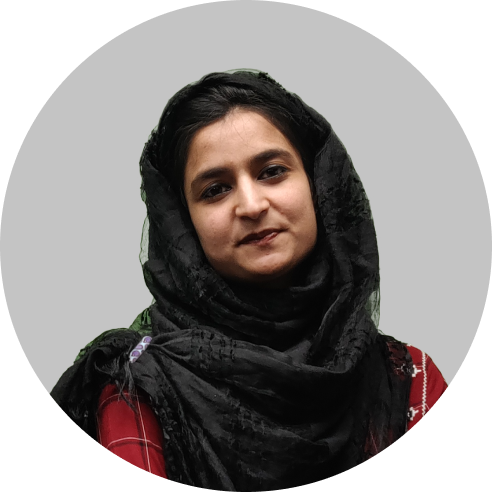 Mosina Ashraf

Mentor
Mosina Ashraf is a versatile coder and has an innate understanding of the concepts which makes her way of teaching almost like learning through osmosis. She is a competative programmer and a front end Web developer. Apart from having an excellent academic record, with her sense of innovation, she has contributed in creating great teaching content. Known for her euphonious voice, warmhearted nature and coding skills she blends proficiently as a great mentor.
Kartik Sapra

Mentor
Kartik is an Open source enthusiast. He is a Competitive programmer and expert in Data structures, Algorithms and Java technologies. He is a GSoCer and is among top 20 contributors in fabric8-maven-plugin project by RedHat and contributed significantly to checkstyle. He has also mentored in Google code-in for two years consecutively. He is loved by students for his innovative style of teaching. He is also an experienced developer.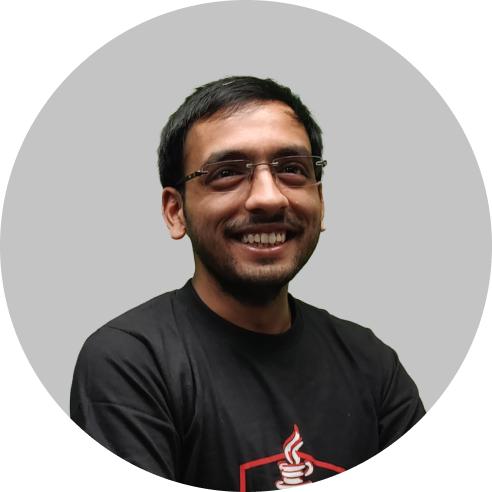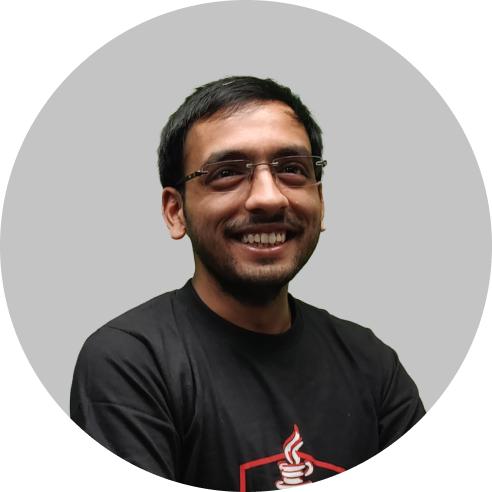 Monu Kumar

Mentor
Monu is a Competitive programmer and an expert in Data structures, Algorithms and Mathematics. He always amazes his students with his creative thinking to solve the problems and makes solutions to tough problems a cake walk. He is witty and has a strong grasp on the core subjects of Computer science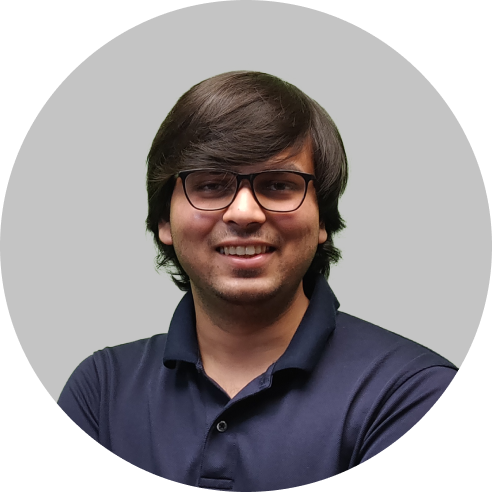 Abhishek Srivastava

Mentor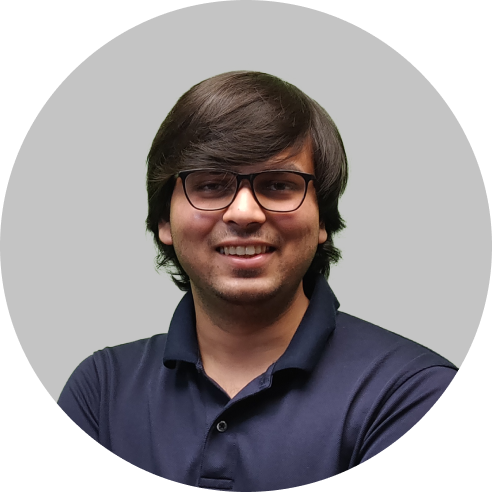 Abhishek Srivastava

Mentor
Abhishek has pursued his M.Tech in CSE from IIIT Delhi. He has previously worked at NII Tokyo as a researcher in the field of Artificial Intelligence and has a publication in one of the top AI journals. His area of interest lies in the field of Machine learning, in particular, generative modelling through the application of deep learning. He strives for excellence in his work and has a knack for making complex topics simple. At Coding Blocks, he aims to share his experience with his students and make learning easy and fun.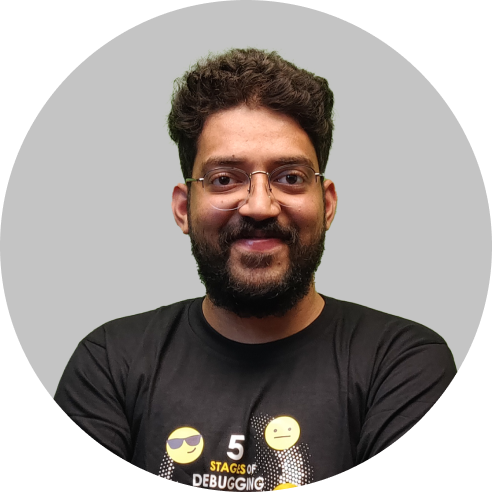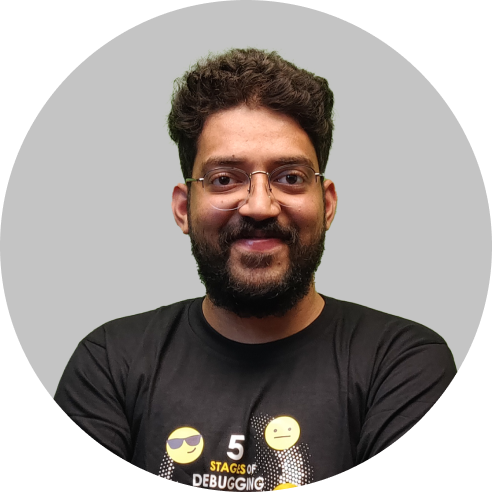 Manu S Pillai

Mentor
Manu is a Deep Learning Researcher and an avid python programmer. He has multiple research papers published in international conferences and journals. His interest lies in Computer Vision and he is currently doing independant research in the this domain. He has won multiple hackathons including Smart Odisha Hackathon and was awarded by the Chief Minister ot Odisha, Shri Naveen Patnaik. He can be found at www.manuspillai.in.
Classroom Courses
Classroom courses for all stages, with equal focus on theory and implementation
Starting Jun
C++ For Beginners
₹8,000
Programming Fundamentals in C+
(10 lectures)
Register Now
Starting Jun
Algo++
₹12,000
DS & Algorithms in C++
(12-15 lectures)
Register Now
Starting Jun
Save ₹3,000
COMBO
Launchpad
₹17,000
C++ Complete Course
(24 lectures)
Register Now
Starting Jun
Java For Beginners
₹8,000
Programming Fundamentals in Java
(10 lectures)
Register Now
Starting Jun
Algo.Java
₹12,000
DS & Algorithms in Java
(12-15 lectures)
Register Now
Starting Jun
Save ₹3,000
COMBO
Crux
₹17,000
Java Complete Course
(24 lectures)
Register Now
Starting Jun
Python App Development
₹12,000
Python fundamentals
(12 lectures)
Register Now
Starting Jun
NodeJS Web Development
₹22,000
Web Design
(20-22 lectures)
Register Now
Starting Jun
Android App Development
₹22,000
Building Android Apps
(22 lectures)
Register Now
Starting Jun
Machine Learning
₹25,000
Code Machine Learning Algorithms
(22-24 lectures)
Register Now
Starting Jun
Competitive Programming
₹15,000
(10-12 lectures)
Register Now